Welcome to Cullman's Live 95! Our station, based in Cullman Alabama, is the only radio station with a focus solely on Cullman County. Other radio stations based in Cullman have signals that reach far beyond our local community of target - Cullman. The concept of live 95 began in November 2013 with the application for a new type of broadcast license made available by the FCC - a low-power broadcast license. Those of us behind Live 95 applied for and received a low power broadcast license and began building out the radio station in April 2014. We signed on with test equipment April 7, 2014, around 5:30 pm. The first song on the air was "You and Me", from the Dave Matthews Band. We began to air announcements in between programming telling listeners to find us on facebook - and the first post from someone we did not recognize (personally) was on April 18. We assume they found us "scanning" the dial!

Our mission is to introduce Cullman to types of music they may never have heard before due to our available choices on the dial - as well as to support businesses in Cullman as much as possible. We had companies from all across the United States contacting us once we received our construction permit to build our station, WRJM-LP. However, it was an easy decision to employ a local company, Baker Productions, to build out or station and transmitting equipment. Since this is a low-power station, the signal does not get as far as a "normal" FM radio station would. Once on the air, we determined our signal gets about to Baileyton / Joppa to the east, about to West Point to the West, just off Lacon mountain to the north, and about to Hanceville to the south. In fact, one trip to Hanceville revealed the station came in clearly in Garden City ; another day it did not. Same deal towards Dodge City - on the interstate, it gets to the edge of Dodge City, but begins to break up once you are out of Dodge City. So - we do cover most of Cullman County - but remember, we are low power, and we cover as much territory as the FCC broadcast license allows us to.







(you may have to hold down shift and click refresh for latest data)
Who is interested in Live 95?

Click here for detailed information!

| | | |
| --- | --- | --- |
| Click above or visit http://www.facebook.com/live95cullman | | Grab our Live 95 Mobile App Today! |
WRJM-LP is a service of Cullman Community Radio
(W)e a(R)e (J)ay & (M)elissa - (L)ow (P)ower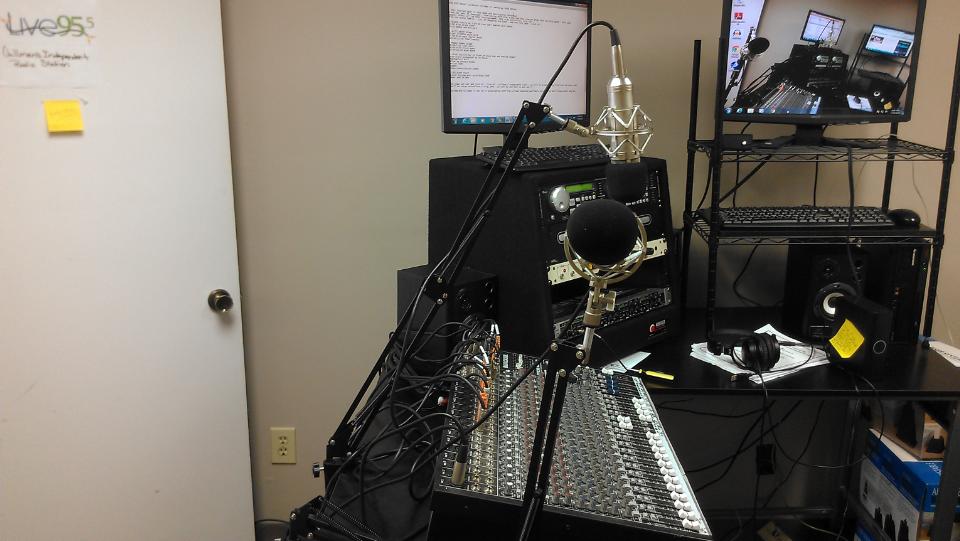 Cullman Community Radio
PO Box 547
Cullman AL 35056

studio@live95cullman.com
[ click here to select a channel ] [ this feature is in beta ]

Sales Contact Information: (256) 735-8424
Studio Call In Line: (256) 737-9505